Home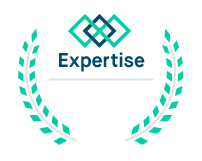 Best Floral
Designers in
Madison
2018
MY SHOP WILL BE CLOSED FROM SATURDAY, 7/4 THROUGH WEDNESDAY 7/8. I WILL BE SERVICING THE FUNERAL FOR FLORIAN FRANK ON 7/10. YOU CAN PLACE AN ORDER ON MY WEBSITE OR CALL ME AT 608-588-9999 FOR ALL DELIVERIES AFTER WEDNESDAY, JULY 8TH. THANK YOU, AND HAVE A GREAT 4TH OF JULY HOLIDAY.
Due to the Corona Virus, we are doing curbside delivery. We are also doing curbside pickups for those that want to pick something up.
It's been a while since you've been able to give loved one a hug in the nursing home... send them flowers and put a smile on their face. You can order here on our website, or you can call us at 608-588-9999.
Did you know that plants help remove the toxins from the air in your home and office? Studies show that they absorb harmful gases and clean the air. Now is the perfect time to add a plant to your home decor, or gift one to someone you care about.
We also carry a complete line of unique GIFTS, like vintage decor,candles (scented, unscented and battery operated), home decor, antiques, baby items, pet products, garden items, and womens accessories (hats, scarves, purses, jewelry and clothing). To order on-line, please go to the GITS tab, and you will see some of the different gift lines and items that we carry, or call us if you have a question about an item. We can deliver to anyone in the Continental U.S.
Call for FREE Delivery to local Funeral Homes & Hospital ~Daily Deliveries to The Spring Green, Lone Rock, Plain & Arena areas.